Secure your Website Today!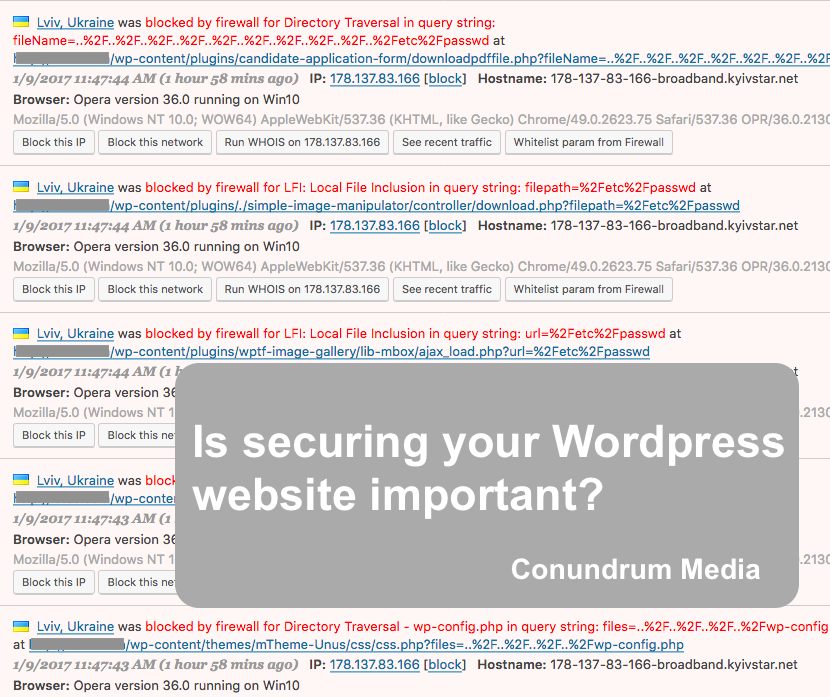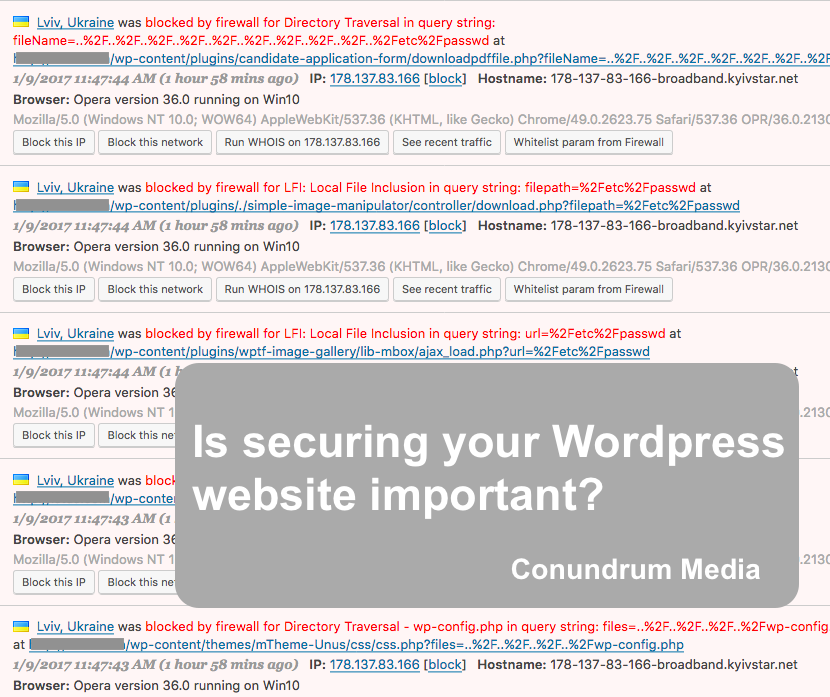 Not sure where to start, we can help!
Protect your investment and your website's visitors when you keep your WordPress website professionally updated, monitored and secure from brute force attacks, malware, spam injections, redirects and more! Undetected and unresolved malware will result in decreased traffic and, in some cases, removal by Google and Bing from search result lists and your host shutting down your website in accordance with their terms of service.
Security Features:
Security Activity Auditing
Plugin and WordPress Version Updates
File Integrity Monitoring
Malware Scanning
Blacklist Monitoring
Post-Hack Security Actions
Secure Off-site Backups, Weekly
Monthly Activity Report
Request a free security audit today!